Chiropractic Care for Migraine Headaches: Reducing Frequency and Severity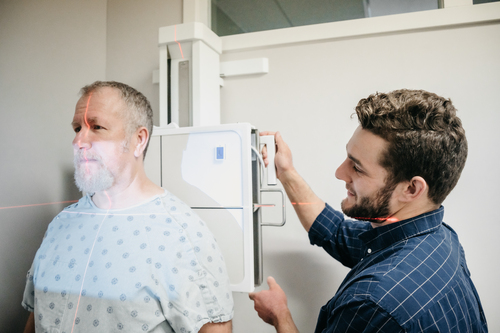 Have you had headaches or migraines for years?
Do your headaches make it hard to maintain a social life?
Your headaches and migraines might come and go, seem to improve, and can even seemingly disappear.
With chiropractic care, headaches can be a thing of your past.
Chiropractic Care Alleviates Headache Pain
Eliminating headaches allows you to achieve things you may not have thought possible. Things like:
Feeling connected and present with your family
Finding joy in your hobbies again
Being more active
Increasing productivity
Reducing the use of over-the-counter pain relievers
We started working with Karen for neck pain, tingling fingers, and mild lower back discomfort. Headaches came up as part of the conversation, but they weren't anything Karen thought we'd help. Now, she reports no headaches in months!
Understanding is the First Step
Headaches are unique, just like the person suffering from them. Understanding the headache is the start of getting to the root cause. Utilizing the Gonstead method, x-rays, neurological scans, and progress assessments help us understand the problem fully. Our goal is to correct the source of your pain long-term so it doesn't come back.
What adjustment fixes headaches?
No one specific adjustment fixes headaches. The key to understanding your headache during the first visit is through X-rays, neurological scans, and the Gonstead analysis which then improves the structure of your spine, helps the muscles relax, and boosts the communication of nerves. After your initial visit, we continue to do thorough Gonstead checks to measure progress.
How do I know if you'll help?
Truth is, we don't know until you get evaluated. The first visit is where we figure out how we can help. Once we know if we can help, we'll communicate what it will take. If we can't help, we'll find you someone who can.
Headache Relief in Ann Arbor Found in Chiropractic Care
Headache relief in Ann Arbor is possible.
Working with the Bridge Chiropractic can lead you to a life where headaches are a thing of the past. If you want to start your journey towards a pain-free life, contact us at (734)929-4060 to schedule your initial consultation.
Chiropractic Care – Real Results
"I've gotten way more benefits out of this chiropractic experience than I've ever imagined. Dr. Mueller takes his time to listen to my concerns, answer questions, and talk me through my treatment process every time. I came in just hoping for some alignment corrections, but my persistent migraines are almost non-existent, my acid reflux has calmed, and my meniscus issues are on the mend. I couldn't be more satisfied with the care that I'm receiving. Highly recommend."
Monequa, Google Reviewer