Chiropractor Serving Pinckney, Michigan
Do you sit at a desk for a large part of your day?
Do you wake up with unexplained neck or back pain?
Many people have learned to live with pain, but why should you?
If you're ready to begin living a pain-free life, you should visit your local chiropractor.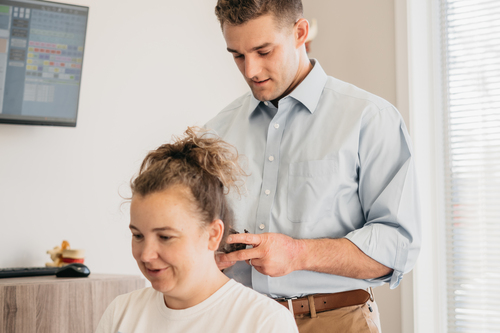 Chiropractic Care Provides Long-Term Pain-Relief
"I really wish I would have found Dr Nic sooner; I have been dealing with sciatica and severe issues due to my menstrual cycle for as long as I can remember. I am a couple months into my visits and am already seeing quite a difference in both, less pain in my lower back before my cycle, as well as less pain in general. If you are on the fence about visiting, I definitely suggest doing so."
Karin, 5-Star Google Review.
Experience Relief with a Chiropractor Serving Pinckney, Michigan
Are you ready to experience pain relief? Scheduling an appointment with a chiropractor serving Pinckney, Michigan is the first step in your personalized care plan.
Reach our team at (734)929-4060 or fill out our contact form if you have any questions about our process!