Chiropractor Serving Dexter, Michigan
Are you looking for a chiropractor but don't know what qualities to look for?
Do you have a specific area of pain you want to focus on?
Did you know Gonstead Chiropractors provide the most thorough chiropractic exam and treatment in the field?
Why You Should Visit a Gonstead Chiropractor
Visualization - Provides a cross reference of all findings.
X-Rays - Allows chiropractors to see the spine and any problems that may be present below the surface.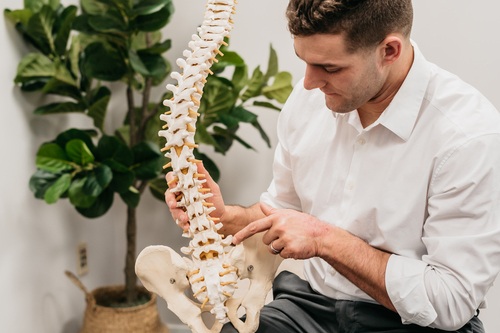 Instrumentation - Gonstead chiropractors use the nervoscope which detects uneven distributions of heat along the spine
Click here to learn more about what makes Gonstead chiropractors the gold standard!
Visit Your Local Gonstead Chiropractor Serving Dexter, Michigan
Are you ready to experience pain relief? Scheduling an appointment with a Gonstead chiropractor serving Dexter, Michigan is the first step in your personalized care plan.
Reach our team at (734)929-4060 or fill out our contact form if you have any questions about our process!