Headache Relief in Ypsilanti, Michigan
Do you feel like you've tried everything to ease the pain of your headaches?
Have you thought about visiting a chiropractor?
Chiropractors can identify the cause of your headache and provide targeted relief to avoid unnecessary treatment.
How Can a Chiropractor Help My Headaches?
Headaches can affect your quality of life and should be taken seriously. Identifying the cause of your headaches is the first step to relief. An in-depth consultation and detailed chiropractic exam allow the chiropractor to better understand your personal case and provide a customized care plan and the relief you're looking for.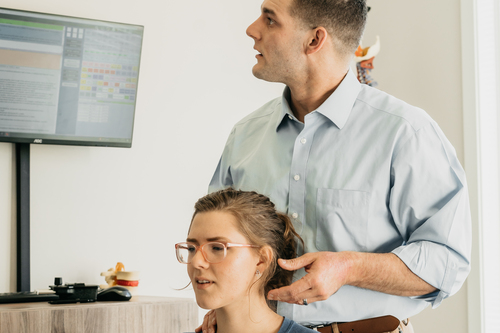 What Should I Expect During my Visit?
Intake paperwork
Comprehensive Consultation
Chiropractic Exam
Neurological Exam
X-Rays (as needed)
Doctor's Report of Findings
First Specific Adjustment
Experience Headache Relief Provided near Ypsilanti, Michigan
Are you ready to experience headache relief near Ypsilanti, Michigan? To schedule your initial consultation or call our office at (734)929-4060.
Have questions you want to be answered before scheduling an appointment? Fill out our contact form and we'll get back to you!